Meet Inspirational Sports Speaker
Bob "Mr. Inspiration" Wieland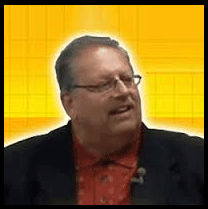 Meet inspirational sports speaker Bob Wieland… top keynote speaker, competitor, coach, actor, author, war veteran and champion!
While the world is enamored with reality TV, Bob Wieland is busy living life for real! Bob often says in his inspirational speaking engagements; "If you don't have a vision… You die!"
He has mastered the ability to take life experiences; the good, the bad and all the tragedies and mold them into a triumphant journey!
If you have the opportunity to invite Bob to your next event, you will experience more than a message.
Like a fast roller coaster ride, join him as he takes you on a journey through his life-experiences. Be prepared to hold your breath as you sit at the edge of your seat.
---

"Truly Bob Wieland is an inspiration for us all." –  Pres. Ronald Reagan
---
He is among those who are always pushing life to its fullest. He is definitely a rare breed who has experienced seemingly impossible hurdles and turned them into incredible trophies of victory!
He draws from his experiences to inspire you to "Drop All Your Excuses and Live Life to the Fullest!"
As a top motivational business speaker, inspirational sports speaker and Christian speaker, Bob has been a globetrotter, speaking to 10,000's at a time. You also may find him one-on-one on a street corner!
His inspirational messages will motivate your team and audiences to leave the meeting and take on a project, or life for that matter, with the courage to defeat Goliath if you have to!
At the same time, he shares his message passionately and knows how to relate to the hearts of his audience. That's why he's called "Mr. Inspiration." Event and meeting planners looking to hire inspirational speakers have called Bob for over 45 years!
While most inspirational sports speakers tell stories, Bob is the story! He has been featured on nationally televised programs and interviewed by leading media outlets everywhere.
Bob's story is of an extraordinary modern-day hero, which includes "an explosive" experience in Vietnam which changed his world and tried to end his life.
While trying to rescue a fellow soldier he stepped on and detonated an anti-tank mine. It instantly blew off both legs and death knocked at his door hard!. He passionately says, "I lost both legs, but I didn't lose my heart!"
This is only one episode of Bob Wieland's monumental and amazing story which has been an inspiration to millions of people. To this day he continues to challenge others to "always remember that it's too soon to quit!"
Bob's life was great as a high school sports star at Greenfield Wisconsin High School. Then in college he was about to negotiate a contract with the Philadelphia Phillies baseball team.
But the US Army had another contract waiting for him and he was called to Vietnam to fight for his country.
That's when he lost both of his legs trying to save one of his buddies. He was pronounced dead on arrival at the hospital and zipped-up in a body bag, but he came back to life!
Since then he's been very much alive.
The NFL players Association in conjunction with the Jim Thorpe Foundation presented Bob the National Award for Courage. He was also a strength coach and motivational speaker for the Green Bay Packers for two years.
He is the author of his book "One Step at a Time",  a former member of the Pres.'s Council on Physical Fitness and Sports, he completed a journey across America on his arms that took him over three years to finish… and that was just the beginning.
People Magazine called Bob Wieland "one of the six most amazing Americans of the past 20 years." On four occasions he broke the world record for his weight division in the bench press, only to be denied the award because his legs didn't touch the floor.
His numerous achievements make you wonder if he is more than one person! "He is known as one of America's most courageous, most powerful closing motivational speakers!"
Speaking Favorites, Achievements & Awards
Bob's most requested inspirational speeches: One Step at a Time; How to get up When You're down; Strive for Success; Beating the Odds; Commando Warriors Are the Real World; and more.
Bob's topics include: motivation & inspiration; Image/self-esteem; core values/belief systems; communication skills (verbal, non-verbal, listening); conflict resolution; positive self talk; self-acceptance; dealing with anger; wellness/balanced lifestyle development; defining success; patriotism and more.
More of Bob's achievements: Named "The Most Courageous Man in America"  by the NFL Players Association and the Jim Thorpe Foundation ; Voted "One of the Six Most Amazing Americans in the Past 20 Years"  by People Magazine; U.S. Marine Corps Marathon, "Most Inspirational" Award; Healthy American Fitness Leader Award, United States Jaycees; recipient of the prestigious Victory Awards; Outstanding Alumnus of the Year, California State University; California's Outstanding Disabled American Veteran; Wisconsin's Outstanding Disabled American Veteran and Bob has hosted his own talk show: "Beating the Odds on Sports Channel America."
Bob's Personal Life: Bob resides in the Los Angeles, California area  and is an active member in his church. Bob is from Milwaukee Wisconsin. He was a star in three sports at Greenfield Wisconsin High School.
While in college he was to negotiate a contract with the Philadelphia Phillies to play professional baseball. But Vietnam prevented him from experiencing that opportunity. Yet, he has never quit going forward in life!
Whether you're looking to hire a top inspirational keynote speaker, motivational business speaker or sports personality; Bob Wieland has spoken to numerous teams, businesses, organizations and churches.
He has worked with conference and meeting planners to motivate their teams or groups to perform at a higher level for over 35 years!
If you're organization needs an inspirational speaker in Houston, Texas, North America or around the world, Bob would be honored to help your organization.
Please go to the "Contact Us" page or "Booking Bob" page to get speaking information and to meet Bob Wieland as the featured inspirational sports speaker at your next event.


Testimonies
"Bob Wieland is battle tested and battle proven. He's the real deal. If you've never heard Bob's life story, you are truly missing out. He is one of the toughest and gentlest men you'll ever meet. He is the epitome of meekness!"www.sammymaloof.com 

Sammy Maloof, Hollywood Stuntman, Speaker & Author,

"We didn't want to just bring someone in who has a good message, but someone who has lived it and done it.... He had the perfect message for our team."

Fresno State Head Football Coach Tim Deruyter,

"A truly great American. He gives 110%."

NFL coach George Allen,

"In my opinion, Bob Wieland is the comeback kid of all time!"

Pastor Tommy Barnett – Phoenix First Assembly,

"Truly Bob Wieland is an inspiration for us all."

United States President Ronald Reagan,
Prev
Next
Need More info about Bob's Speaking Availability?
Call…
800-690-5994


E-mail…


Info@bobwieland.com